2013/08/20

RJ-ROMAIN JEROME
Steampunks Get Precious in the Titanic-DNA Collection
"Diamonds are RJ's Best Friends"
Diamonds are in the spotlight at RJ-Romain Jerome this year. The timepieces from the third millennium watchmaking Maison shine with dazzling brilliance, giving a new sparkle to the various pieces in the collections.
Steampunks get precious
In the Titanic-DNA collection, 3.27 cts of diamonds brighten-up the bezels of the Steampunk models.

Devoid of any dial enabling to appreciate in full the rigorous lines and sturdy build of a mechanism, the Steampunk collection command respect. These timepieces, whether an automatic self-winding movement or a chronograph, faithfully reflect the Steampunk aesthetic, a mix of retro futuristic and authentic industrial codes : raw index, a mobile propeller driven by the oscillating weight, 4 screw-down pistons symbolising the brand's famous "X" motif and the bezel held firmly in place by four steel, black PVD-coated or red gold paws depending on the version. Creating a powerful contrast with the raw, virile finishes of the Steampunk collection, the 286 precious stones lend a whole new dimension to this imposing 50 mm case.
Confronting the industrial machinery with the preciousness of the diamonds, the Steampunk have reached a new milestone with power.

All the stones used by RJ-Romain Jerome comply with the Kimberley Process certification scheme. They are set by hand according to traditional watch industry gem-setting techniques. These dazzling models are sure to delight visitors to the RJ-Romain authorised points of sale !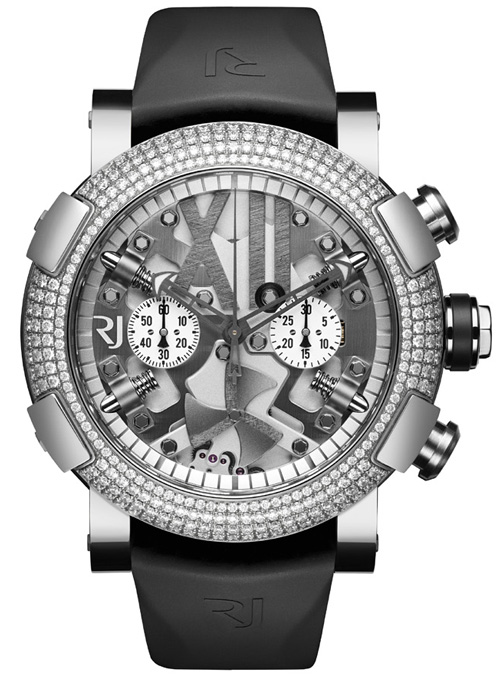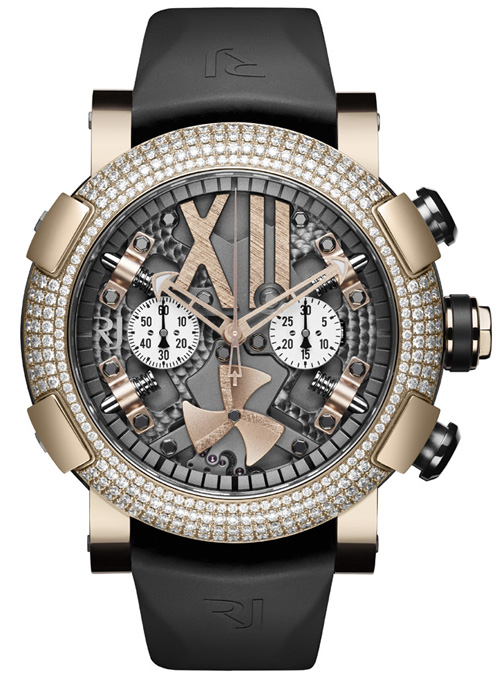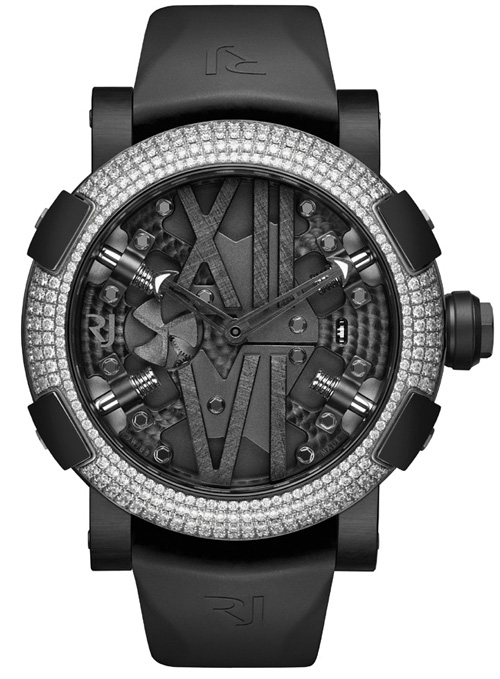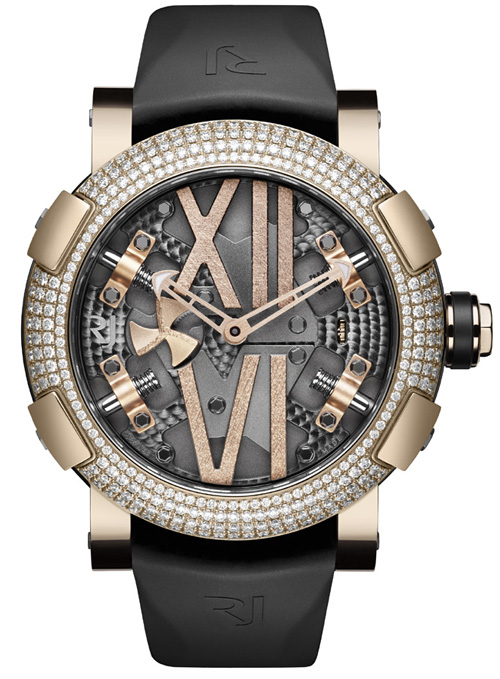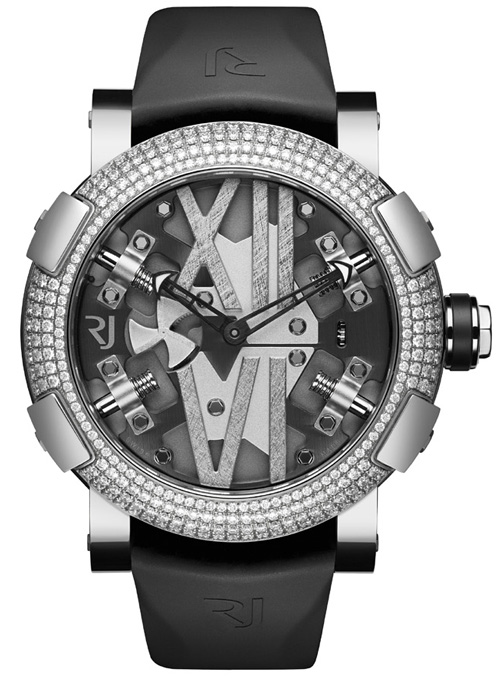 ---