2013/06/24
deLaCour
the Red Dots
A unique piece for Only Watch 2013
deLaCour has once again created an architectural innovation in the field of watch making with its timepiece, the Red Dots.

This timepiece's architectural influenced dial is accentuated by a tension ring with a design that continues through the center of the dial giving the impression of it floating on a void.

Its vertical lines are embedded in the dial, giving it an exuberant and sophisticated attitude.

This timepiece was created with strong, corrosion-resistant PVD titanium case. Its bizel, as well as the case sides, are adorned with an assimilition of drilled red lacquered circles and are accentuated with a withe dial and casings around the pushers.

The iconic Valjoux movement equips this chronograph with power reserve at the three o'clock and date indicator at four o'clock.

Its natural rubber strap was drilled at the edges to be within the aesthetics of this beautifull timepiece.

This unique piece was created solely for Only Watch 2013, showcasing a traditional Monegasque palette. DeLaCour's Red Dots timepiece is a way to acquire elegance and sobriety, maintaining sportsmanship and deLaCour's unique sense of style.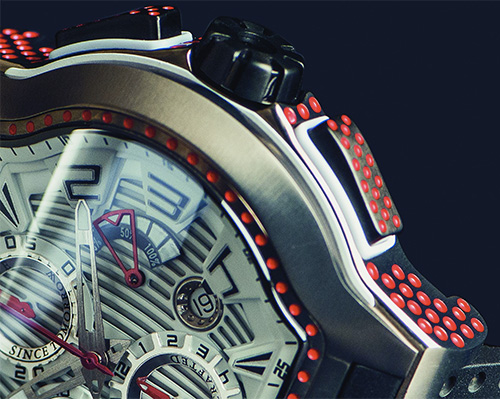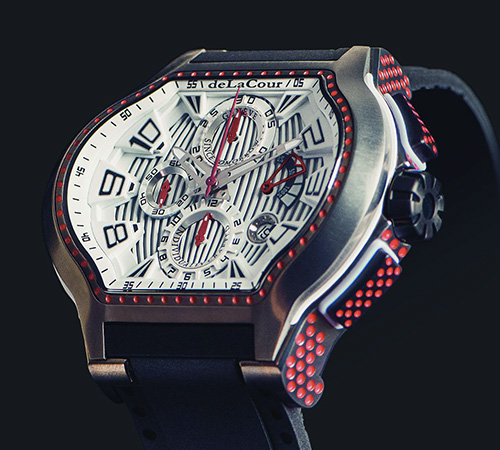 ---