2013/02/28 (Preview 2012/05/09)

BUBEN&ZORWEG
the first Delivrery of the ''One - Perpetual Calendar''
The time was ripe: BUBEN&ZORWEG presented the "ONE - Perpetual Calendar" at the Baselworld 2012, the first ever wristwatch combined with a Time Mover® for hand-wound watches. The grand complication of the perpetual calendar does more than simply thrill passionate watch collectors: it also represents the ultimate reason to develop the TIME MOVER® - HANDWOUND - to enable the perfect care and maintenance of the "Grande Complication". The first model of the strictly limited edition was recently delivered - much to the joy of the delighted customer.
When complexity is transformed into beauty… The "ONE - Perpetual Calendar" is the result of the harmonious fusion of this innovative concept with a very elegant design. The House of BUBEN&ZORWEG has made a bold statement in the design of the "ONE - Perpetual Calendar". It is an exceptionally fine timepiece with a perpetual calendar as its crowning glory. The complication bestows a high degree of responsibility upon the passionate collector and, even more so, upon the manufacturer. The luxury brand has fulfilled its responsibility by presenting the TIME MOVER® - HANDWOUND whose innovative functionality keeps every hand-wound mechanical watch - and in particular the perpetual calendar -running as smooth as clockwork.

The design is also a breath of fresh air in the segment for exclusive wristwatches and provides a fascinating view of the heart of the "ONE - Perpetual Calendar": the striking, integrated complication of a perpetual calendar. The shapely design is not all that will quicken the pace of the passionate watch collector's heart: there is also the BZ01-MHO movement, modified by Martin Braun exclusively for BUBEN&ZORWEG.
A power reserve of 156 hours, a silicon escapement wheel and a movement diameter of 39.60 mm are equally worthy of mention. The rear of the watch is dominated by a large power reserve display and a view of the high-quality screw balance.

Managing director Christian Zorweg is particularly pleased about the first-ever delivery of the wristwatch: "The ONE - Perpetual Calendar is characterised by more than its unique design and the complication of the perpetual calendar - the wristwatch from the House of BUBEN&ZORWEG fulfils the same high standards that apply to all of our masterpieces of craftsmanship. This is why the luxurious masterpieces from BUBEN&ZORWEG always represent something very special to the passionate collector."

Passionate collectors who like to wear a work of art characterised by exemplary craftsmanship and unusual design on their wrist will take great pleasure in the first-ever wristwatch from BUBEN&ZORWEG, all the more so as it is delivered together with a TIME MOVER® - HANDWOUND and will therefore always be perfectly maintained and presented.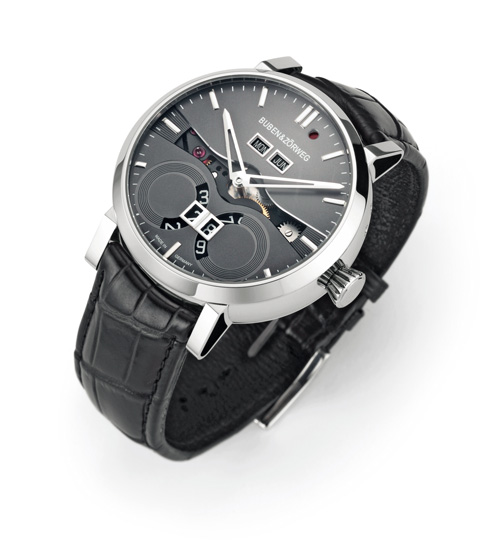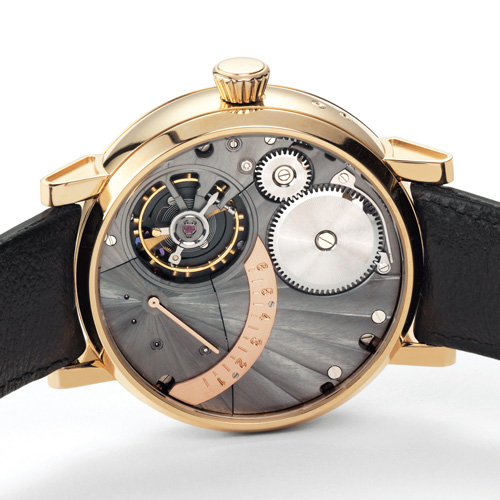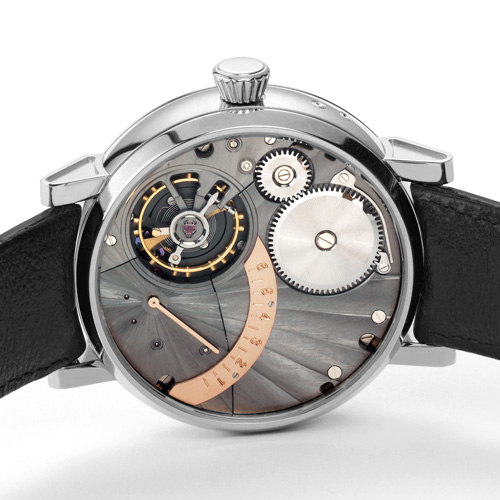 Specifications (Click to slide)
ONE - Perpetual Calendar

Versions/Limited Editions :
Rose gold: 99 pcs
White gold: 99 pcs
Platinum: 49 pcs

Movement BZ01-MHO Manufacture Handwinding movement

46 mm diameter watch

39.5 mm diameter movement

58 Jewels

156 hour Power Reserve and extraordinary large balance wheel

18.000 A/h

312 parts

Adjusted in 5 positions

DYS Escapement (Dynamized Swiss Escapement)

Silicium Anchor

Silicium Escapement Wheel

Fine Adjustment System

Fully settable and adjustable Perpetual Calendar

Power Reserve Indicator

Balance with screws, made out of Glucydur

All wheels made after Geneva Seal Standard with "Moulure"

Zyclovente gear teeth

---